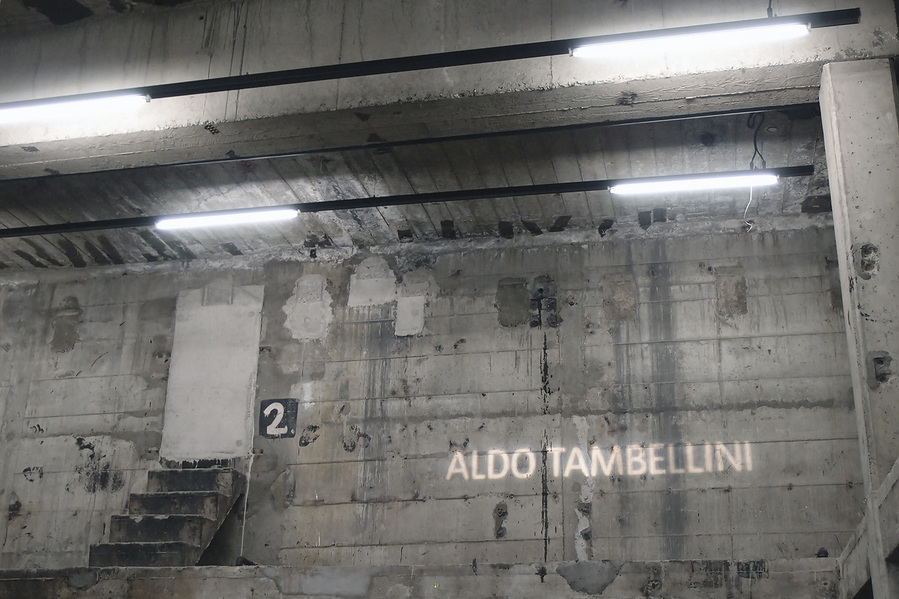 CLIENTE:
ATELIER IMPOPULAIRE
PROGETTO:
Progettazione grafica e impaginazione di un poster A3 pieghevole per la promozione della retrospettiva sul videomaker sperimentale statunitense Aldo Tambellini presso la TATE Modern di Londra.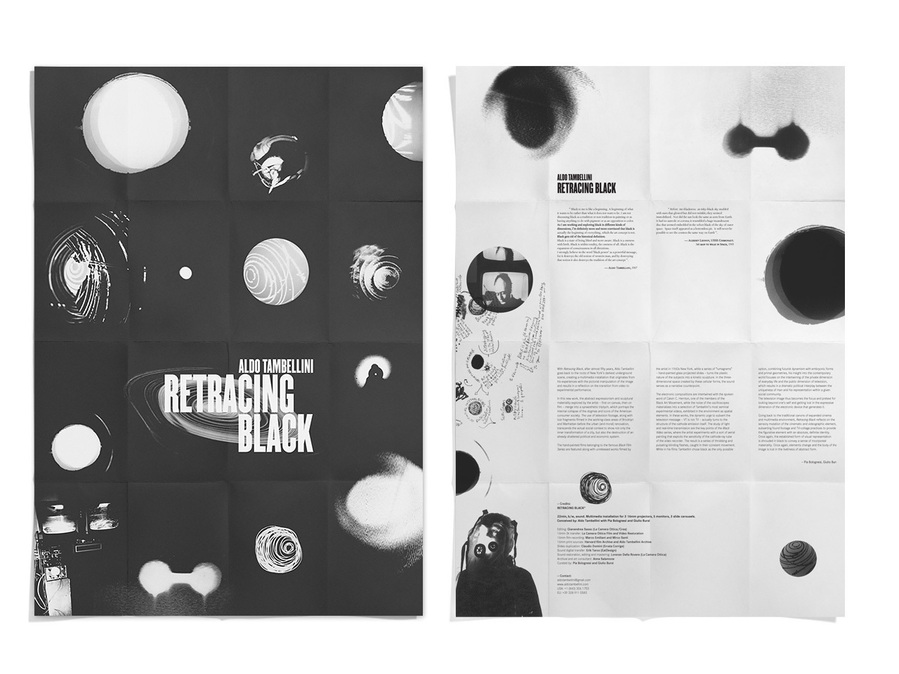 " Before me-blackness: an inky-black sky studded with stars that glowed but did not twinkle; they seemed immobilized. Nor did the sun look the same as seen from Earth. It had no aureole or corona; it resembled a huge incandescent disc that seemed embedded in the velvet black of the sky of outer space. Space itself appeared as a bottomless pit. It will never be possible to see the cosmos the same way on Earth ".
— Aleksey Leonov, USSR Cosmonaut.
1st man to walk in Space, 1965